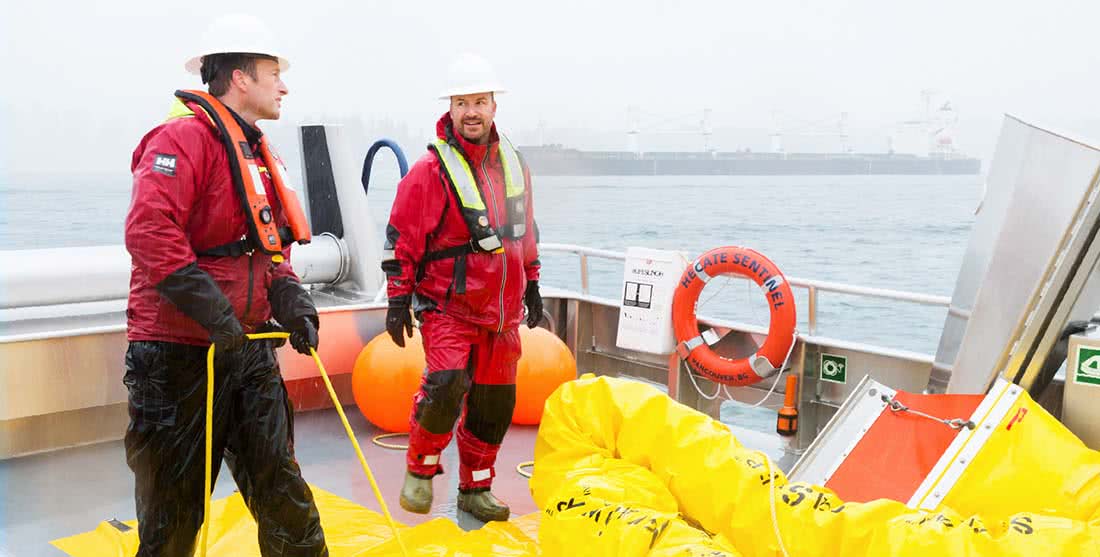 Capacity
Response capability for ship-source marine spills along Canada's West Coast.
Overview
WCMRC maintains the infrastructure, equipment, bases, personnel and management resources to ensure a safe and effective response to a marine spill in our waters. Our team continuously researches, tests and implements new equipment and technologies. This includes training in advanced recovery techniques, commissioning purpose-built vessels, and field-testing new technologies.
In addition, through mutual aid agreements and arrangements with other response organizations and contractors, we have access to cascading resources that expand our capabilities beyond the Transport Canada-mandated spill threshold of 10,000 tonnes.
Bases & Vessels Map
WCMRC maintains a network of response bases, equipment and personnel across coastal B.C. Track our vessel positions in real-time and learn more about our fleet's capacity in the map below.