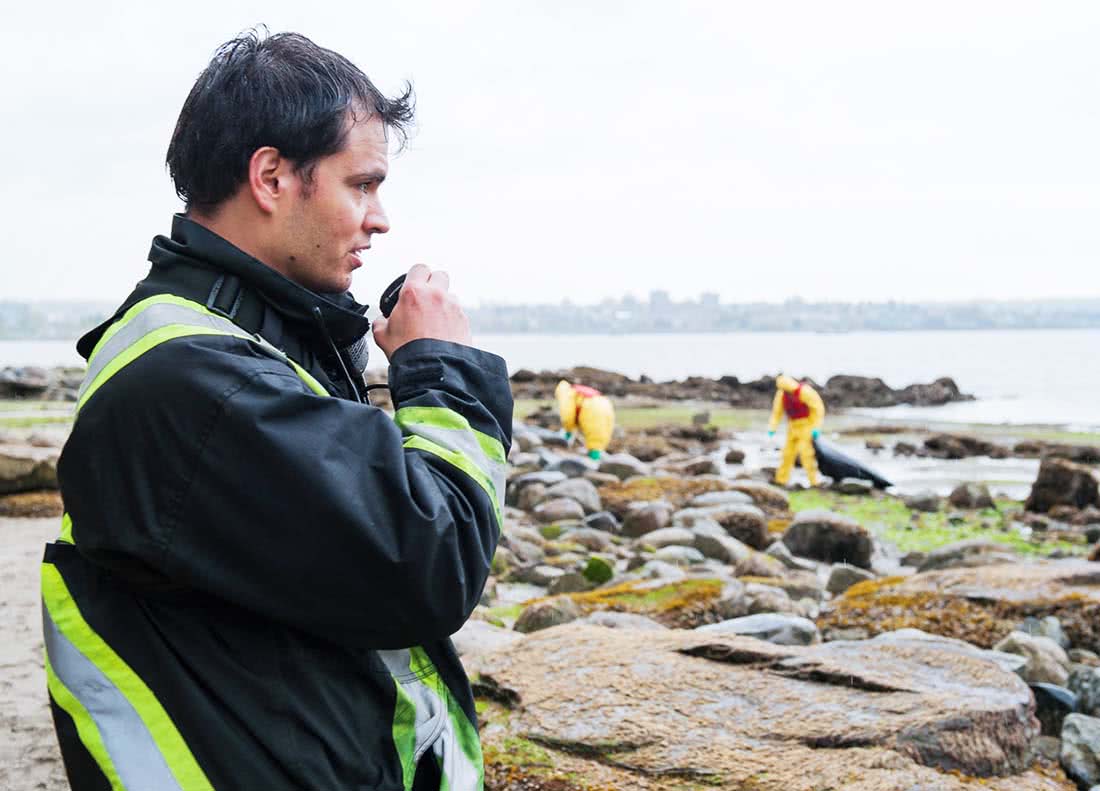 Managing a Response
Spill response management systems and tools on the West Coast.
Overview
WCMRC trains in and employs a variety of response management systems. As an early adopter of many of these techniques, WCMRC introduced a high level of structure and preparedness to its operations that didn't previously exist in Canadian spill response. Known for our successful incident management, WCMRC has trained organizations in Brazil, China and the UK on best practice in spill response.
Incident Command System
Incident Command System (ICS) provides a standardized organizational structure for the on-scene command, control and coordination of an emergency response. Originally developed in the 1970s to combat wildfires in California, ICS is flexible and expandable to deal with any type or level of emergency and is fully interchangeable—anyone trained in ICS should be able to fill any role within the system. ICS is used globally by all levels of government as well as by many nongovernmental and private sector organizations.
British Columbia was the first Canadian province to adopt ICS when, in 1995, the Provincial Emergency Program adopted it and included its principles in the development of the BC Emergency Response Management System.
Shoreline Cleanup Assessment Technique (SCAT)
Shoreline Cleanup Assessment Technique is an information gathering approach that provides crucial field data on the location, degree and character of shoreline contamination. Data collected is used to create a shoreline cleanup plan that maximizes recovery of contaminated habitats and resources while minimizing the risk of further ecological injury. A systematic and comprehensive process, SCAT begins once the threat of shoreline contamination is identified and continues throughout the response, ensuring the cleanup is based on up-to-date data.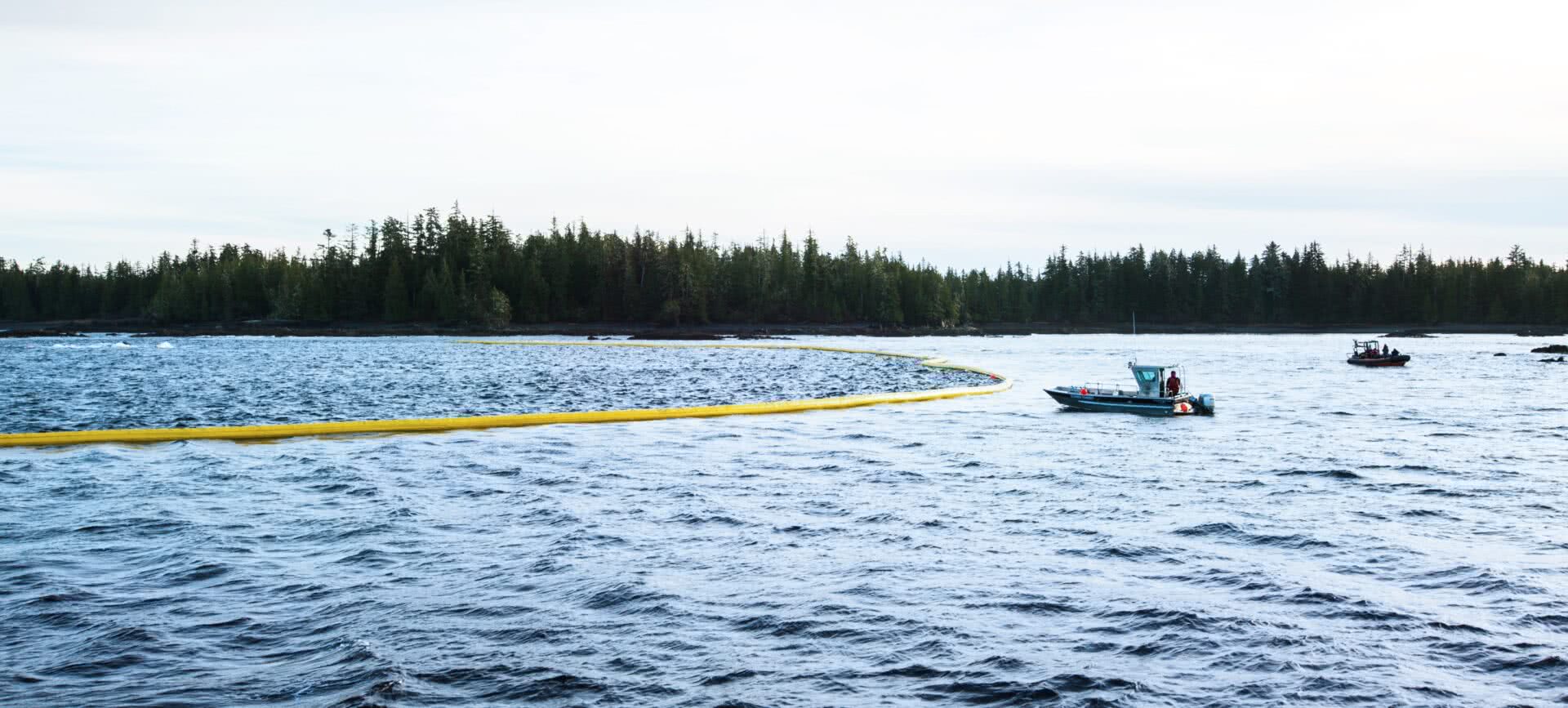 Wildlife Management
The first 48 hours after a spill are critical for wildlife rehabilitation. The amount of time an animal has spent oiled in its environment before receiving treatment has significant impact on its survivability. Wildlife rehabilitators are quickly activated in a spill response to locate and begin treatment of oiled wildlife and ensure appropriate, safe and high-quality care. Untrained persons should never attempt to wash or treat a wild animal impacted by oil or other pollution.
Waste Management
Marine spills typically produce a lot of waste, and managing it is a critical component of any spill response operation. Options for treating or disposing of waste, as well as for storage and transport, need to be accounted for in contingency planning before a spill occurs. Spill responders typically follow the reduce, reuse, recycle approach to minimize the amount of waste an incident produces.
Volunteer Management
A key element in the success of any spill response operation is the effectiveness of the response in managing its team. During a response, the priority is to remove spilled oil from the water and prevent oil from reaching the shoreline. If a spill was of a size that required public involvement, volunteers would be given real-time training and become part of the paid workforce. Volunteers should not mobilize themselves. It is not a safe working environment for untrained people, and oily waste requires proper disposal.